Here is the 10th edition of Letterpress Calendar. Be creative in 2021 following every month words of wisdom of the Mr Cup creative manifesto letterpress calendar. It is a hand-numbered limited edition. Every year, 2 editions are available: Deluxe and Standard.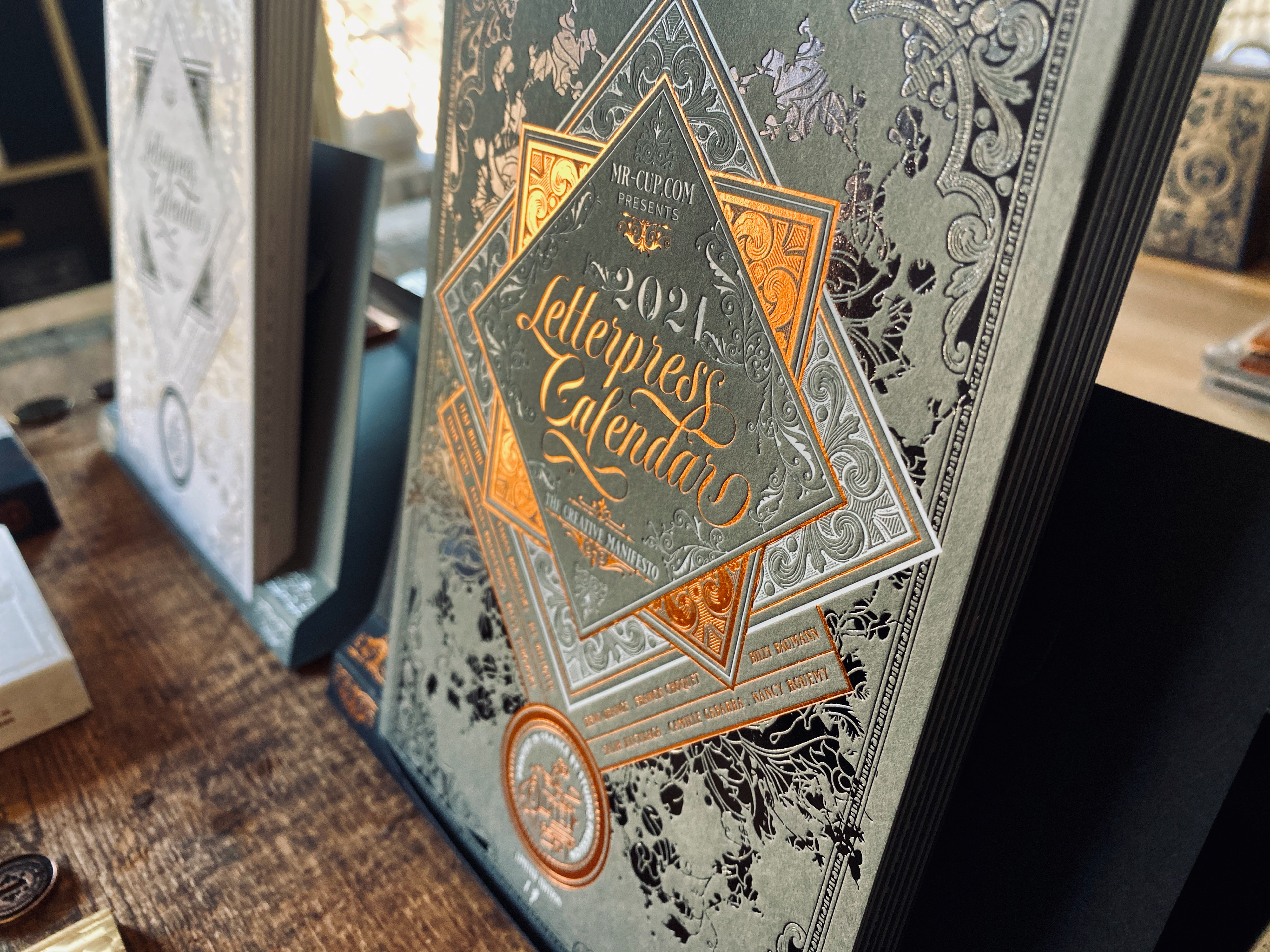 The cover is designed by me! But the idea behind this is a collaborative project: I ask graphic designers and typographers to create unique works. This year's edition will feature exclusive designs by Kelsy Stromski, Talenta Priyatmojo, Francis Chouquet, Camille Gabara, ,Ethan Kowaleski, Jason Carne, Reno Orange, Jef Millotte, Nancy Rouemy, Salih Kucukaga,Billy Baumann and Luke Ritchie.

Letterpress printing by Studio Pression
The calendar is printed in France, at Studio Pression. Letterpress printing has the ability to create relief into the paper by adding tons of pressure while printing. It's called a deep impression, or debossing. And it's done at the same time, printing AND debossing, always one color at a time. The thicker the paper, the deeper the impression. For a crisper effect, we use much harder magnesium plates instead of a photopolymer. Hot foil uses the same machine but instead of ink, pre-dried ink or foils are transferred on the paper at high temperatures.